---
If you are not using 1920x1080 resolution on your Machine, it is possible that the Save button for Glorious CORE could be offscreen. This can be resolved by changing your resolution or scaling options within Windows.

---
Follow the steps provided below:
1.) Open Windows Display settings.
2.) Under Scale and Layout, please try adjusting the scaling as shown below.
Make sure that the scale and layout option in Windows is set to 100% and then reduce the window size of CORE by clicking and dragging the bottom left or right corners.

Make sure your screen resolution is set to the highest possible setting.

Change your Screen orientation to Portrait mode.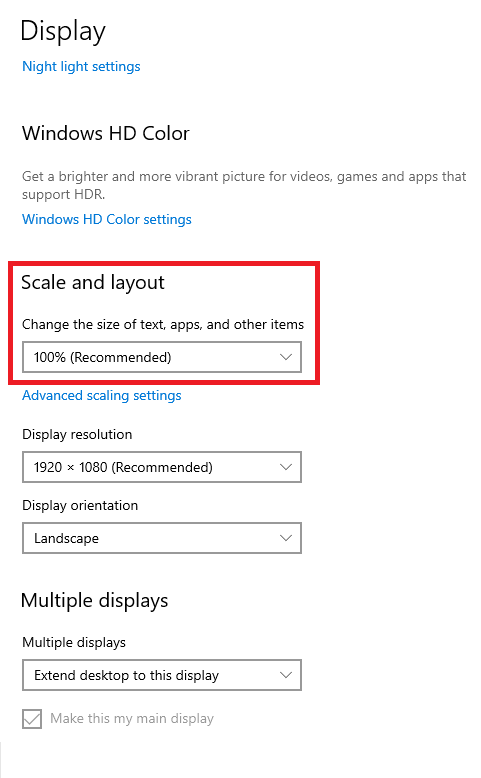 3.) These changes should rescale Glorious CORE on your Machine and allow you to click the Save button.
---
If the solutions provided above do not resolve your concern, you could make the changes on a different machine.
After making the changes to the Mouse on a different machine, you can Save them within Glorious CORE.
These changes should then carry over to your Laptop as the Mouse does have onboard memory.

---