After receiving your Ascended Cable replacement kit, it is essential that you follow the installation steps here: Ascended Cable Replacement Tutorial.
If your mouse does not work or partially works after you replace the cable (e.g. no RGB or sensor response, but mouse buttons work), please follow these steps carefully.
1. Make sure that your Model O/O- is plugged into your computer and that you have the Model O software installed
2. Right-click the software shortcut and select "Run As Administrator" (please scroll to the bottom of this article if you do not have the latest software installed)

Once the software is open:
First, click "Restore"
Then, click "Apply" (both commands can be found in the bottom right, as seen in the photo below)

Your mouse should immediately light up and begin working as normal.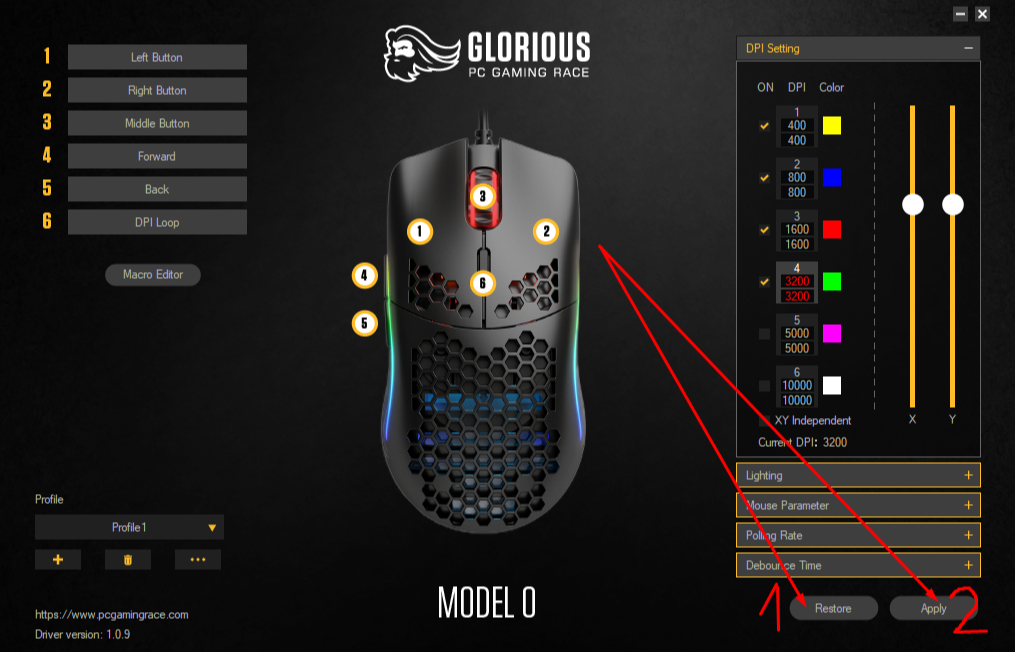 Model O Software Installation Guide
1. Download our latest software here
2. Unzip the files locally. Assuming you're running Windows 10, right-click the .zip file and choose "Extract All." Choose where you want the files to be extracted/unzipped and click "Extract"
Most Model O/O- mice now come with the latest firmware installed, so there's no need to run a firmware update.
3. Open the folder where you have the files extracted and then, open the "Software" folder
4.Right-click the setup file and "Run As Administrator"
5. Install the software and close the setup window
6. Restart your computer